Private equity fund manager and Enterprise Investment Scheme (EIS) and Venture Capital Trust (VCT) specialist Calculus Capital has invested £4.75m in Park Street Shipping, which purchases and operates second-hand dry bulk vessels.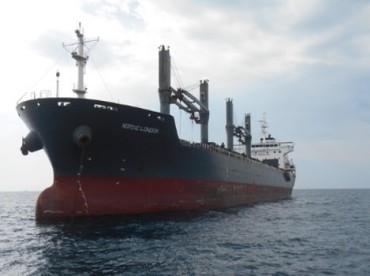 Calculus set up Park Street Shipping in conjunction with Clarksons, the world's leading provider of integrated shipping services, and Nordic Hamburg, a technical manager which runs a fleet of over 30 ships with in-house technical and crewing services.
Simon Beechinor, a Master Mariner with significant experience as Non-Executive Director, CEO and Commercial Operations Director of several maritime companies, has been appointed to Park Street Shipping's Board and will be responsible for commercial decisions and technical oversight.
Park Street Shipping has already purchased MV Nordic London, a seven-year-old, South Korean built, 35,000 dwt Handysize dry bulk carrier.
Handysize vessels are smaller bulk carriers, often, as is the case with MV Nordic London, equipped with their own cranes. This, and their shallow draught, allows them to transport a wide variety of bulk commodities to a large selection of ports around the world. The flexibility this provides gives the class a degree of insulation from weak growth in major dry bulk trade volumes, as Handysize are also able to transport minor bulk (such as steel, fertiliser, grains, etc.), a group of commodities that saw growth across 2016.
Robert Davis, Deputy CEO of Calculus Capital, said: "Shipping is a cyclical industry and we believe the current investment environment is an attractive one, with the prices of second-hand dry bulk carriers languishing at historic lows.
"Park Street Shipping has already secured a nine-month charter for the Nordic London with a reputable client on favourable terms and will continue to negotiate charters of less than 12 months, in line with EIS regulations, until the cycle enters a new stage.
"When overall demand for shipping capacity has strengthened, pushing up the prices of second-hand vessels, we intend to sell MV Nordic London. Our target for that sale is three to five years from now."