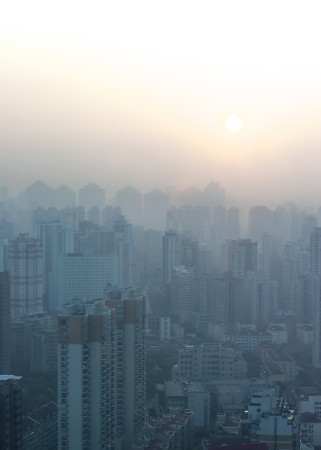 Private equity fund manager and Enterprise Investment Scheme specialist Calculus Capital has invested £2.25m in an Imperial College spin-out that has developed emissions detection technologies used to monitor air pollution in major cities and industrial centres around the world.
Duvas Technologies ("Duvas") produces equipment that enables remote sensing and identification of airborne chemicals and gases via sophisticated ultra-violet absorption spectroscopy systems.
The equipment is used in a range of areas, including air quality management, where it can detect pollutants including ozone, nitrogen and sulphur dioxides. These gases are key contributors to traffic pollution.
The company has close relationships with national and regional pollution monitoring bodies, with clients such as the US Environment Protection Agency (EPA), the Belgian EPA, Rotterdam Harbour and Shanghai Environmental Monitoring Center, via distributors in Europe and China. In addition to air pollution monitoring, Duvas operates in the oil and gas and industrial sectors, where its technologies are used to identify toxic chemicals. Its equipment also has applications for use by the security and emergency services.
John Glencross, chief executive of Calculus Capital, said:
"The technology developed by Duvas is playing a vitally important role in helping to detect and monitor harmful pollutants. The applications for this technology address a wide range of sectors and markets, worldwide. In addition to the technology itself, we were impressed by Duvas's experienced and capable management team.Tighter regulation is driving growing demand for this technology and our investment will enable Duvas to further expand into the US market, as well as focus on new geographies."
Duvas's first commercial UV spectroscopy unit, the DV3000, has obtained the CE Mark for sales in Europe and is patent protected, the company is undergoing certification for sales into the US. The Duvas core technology comprises software and algorithms, together with an expanding library of gas signatures that allows Duvas to programme its devices to recognise specific gases.