The UK Creative Content EIS Fund is now open for investment following the official launch event of the Fund on 10 June.
Game of Thrones star Natalie Dormer, who spoke at the launch event, has hailed the launch of the BFI-associated UK Creative Content EIS Fund as "an important event for the UK screen industry".
Dormer, who co-wrote, produced and starred in her own film 'In Darkness' in 2018, spoke about the vibrancy of the UK screen industry. "British directors were behind 28 of the 200 highest grossing films at the worldwide box office between 2001 and 2017. Over 60% featured British actors in the leading or main supporting cast. 34 of the top 200 films were based on stories and characters created by UK writers! And collectively these films have earned $27 billion at the global box office."
Dormer told of how American investors and other international interests benefit from our top tier talent. She passionately spoke about re-drafting this story by supporting our home grown talent with initiatives such as this new Fund.
"We need champions, the 'business of show' takes a lot of time, effort and, yes, money, which is why the launch of the UK Creative Content EIS Fund, in association with the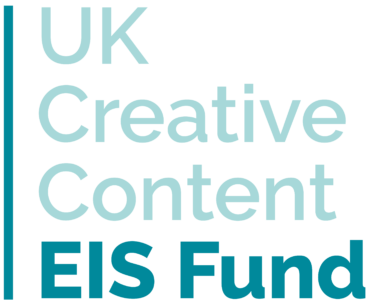 BFI, is such an important event for the UK screen industry," Dormer said.
The event brought together an ensemble of well-known film producers, writers and other screen industry figures meeting investors, financial advisers and representatives from HM Treasury and the Department for Digital, Culture, Media and Sport.
Amanda Nevill, CEO of the BFI, also addressed the audience at the event.
"The reason we are involved with this is because we know that the UK is the land of opportunity. We also know that emerging companies, the bedrock of growth find it challenging to get the investment they need to scale up, and some opportunities are being lost.
We wanted to find a way to use the BFI, its brand, its reach and integrity to help attract in a new wave of investors, and to bring a mark of security and confidence to investors." Nevill told the audience.
The BFI sought a partner to manage the process and after a competitive process were delighted to select Calculus who had partnered with Stargrove, thus combining years of respected knowledge.
"John Glencross, CEO and Co-Founder of Calculus Capital, said: "This is about growth investing. Our Fund will, through equity investment, support the most promising of a new generation of companies creating premium content for a growing global market, to support them to grow, innovate and scale."
The UK Creative Content EIS Fund was launched following a key recommendation made by the BFI Commission for UK Independent Film that the BFI should look to establish a fund working within the Enterprise Investment Scheme (EIS) rules. The EIS regime offers investors generous tax reliefs to incentivise investment into growth businesses. After a rigorous selection process, the BFI chose partners Calculus Capital and Stargrove Pictures to manage the Fund.
Every investment made by the Fund will have received advance assurance from HMRC before Calculus invests capital. The Fund is targeting £2 return for every £1 invested, over a target four to six-year investment horizon. This does not include tax benefits, which are in addition. It has a minimum investment of £10,000.
The Fund is aiming to raise £20m and expected to invest between £1m and £3m into companies with a slate of productions, working in TV and film, with good relationships with talented writers, producers and actors.
In response to the launch of the Fund, a spokesperson from HMRC said: "Only companies pursuing long term growth and development are eligible under the Enterprise Investment Scheme and we are glad to be seeing a positive change in how content creation companies seek and use the investment."
Please get in touch with our investor relations team here to find out more.