In a significantly larger field of entrants for 2017, WheelRight has retained its top 20 position in the IP100 league, coming in at 11th overall. The IP League is an annual ranking of businesses which are considered to be the most effective at commercialising their IP assets.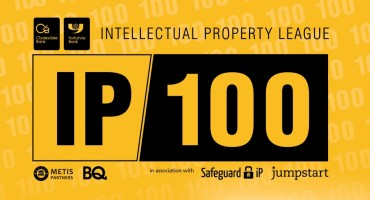 The league, which was created by Metis Partners, 'profiles and ranks innovative companies, highlighting those which have significantly invested in their IP in the form of IP creation, IP management policies, R&D activities and IP commercialisation. Focusing on the assessment of five IP asset classes – Brand & Reputation, Patents, Critical Databases, Software, and Trade Secrets, the scoring system is designed to identify companies which are using their IP assets to create the competitive advantages needed to improve their ability to fundraise quicker and at higher valuations, scale up and grow internationally'. (Source: Metis Wealth)
WheelRight is a tyre system monitoring company that uses patented technology to measure and record the tyre pressure of cars, trucks and buses as the vehicles drive over a flush mounted sensor plate. Tyre pressure is a critical factor in fuel economy and vehicle safety.
To see the 2017 league table results and read the full article click here