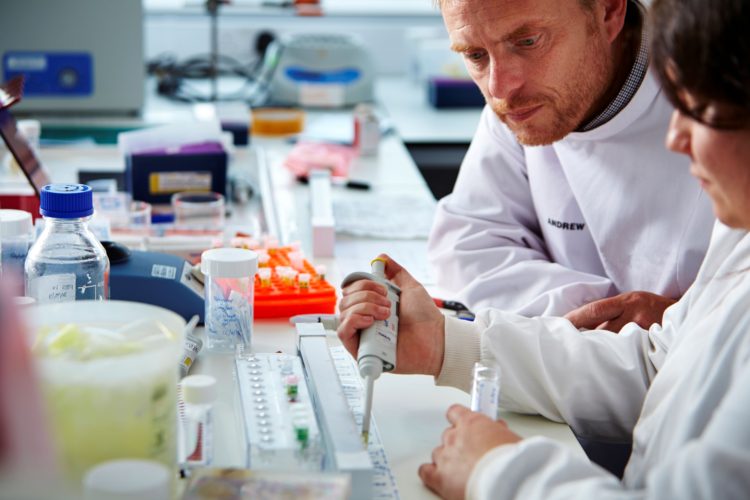 Calculus successfully exit Mologic by sale to new philanthropic entity Global Access Health
London 19 July 2021: Calculus Capital ("Calculus"), pioneers of the tax efficient investment industry, is pleased to announce the successful sale of Mologic Limited ("Mologic" or "the Company"), a world leading innovator in lateral flow and rapid diagnostic technologies, and founder of Global Access Diagnostics. Mologic's co-founder and Chief Scientific Officer, Paul Davis, was the originator of the Clearblue pregnancy test, the world's first commercial application of lateral flow technology.
Mologic was sold to Global Access Health, a not-for-profit company financed by the Soros Economic Development Fund ("SEDF"), the impact investing arm of the Open Society Foundations, and a group of other philanthropic organisations and investors. SEDF and their consortia members will be strong strategic partners for Mologic, further cementing its position as a sustainable social enterprise, targeting a diverse range of epidemics and neglected diseases, particularly in resource limited settings, such as dengue fever, onchocerciasis and schistosomiasis. Under this unique partnership Mologic will continue to offer end-to-end contract development and manufacturing services alongside commercialisation of its first in class COPD, sepsis and women's health products, using the revenue from these activities to sustainably support investment in diagnostics for epidemics and neglected tropical diseases.
Since Calculus' initial investment in 2015 and subsequent investment in 2018 (alongside Foresight Group), they have worked to strengthen the business, advancing the product portfolio, increasing turnover by 150% and increasing employees by over 170%. The Company has also developed a presence in the US through opening an office on the East Coast, and is exploring manufacturing partnerships in West Africa and in South Asia.
This positive cash exit, with more than 75% of the consideration payable immediately, delivers returns of up to 3.6x on Calculus equity investments. In addition, further consideration is payable in the event of strong sales of certain of Mologic's products.
Mark Davis, CEO of Mologic, said: "The support Calculus has provided to Mologic in 2015 and 2018 has been transformational in stabilising the company from its previous divestment, invigorating the product portfolio and advancing the business into a cash generative position through service delivery and commercialisation. Without this, the transition into a sustainable social enterprise would not have been possible and would have seriously limited capacity to take on the diversity of disease targets. We are looking forward to our next stage with Global Access Health and serving the communities that most deserve a healthier, brighter and independent future."
Alexander Crawford, Co-head of Investments at Calculus, said "The acquisition of Mologic by Global Access Health, working with SEDF, demonstrates that the venture capital industry has an important part to play in developing companies that can ultimately deliver significant benefits in the "not for profit" world. To simultaneously deliver above target returns to our investors and drive substantial global health improvements is something we're incredibly proud of.
Alexandra Lindsay, Investment Director at Calculus, said "The management team at Mologic has led the company over the last five years to a stable and strong business that, under its new ownership structure, can deliver tangible benefits to the world in responding to epidemics and preparing for the next pandemic."
Calculus Shareholders were advised by Shoosmiths & Peregrine Law