Invizius
Sector:

Biotechnology

Invested in:
Invizius is a company spun out of the University of Edinburgh, which is developing treatments to suppress unwanted immune responses.
The company's potentially lifesaving products help reduce complications and high death rates amongst patients on dialysis and other extra corporeal therapies. Currently, life expectancy on dialysis is just one-third of normal, and half of patients die from cardiovascular complications. The immune system sees the dialysis filter as a foreign body, creating inflammation that damages the cardiovascular system over time, and multiple treatments.
Invizius's H-Guard™ product is a powerful anti-inflammatory that can be used to coat the filter surface to 'hide' it and prevent an immune response. The innovative technology also has potential for use with devices such as heart and lung machines, stents, and grafts or in organ and cell transplants.
Rationale
Invizius has conducted pre-clinical testing and manufacturing for their H Guard product. This funding round will scale the company towards their first in-human studies.
Latest News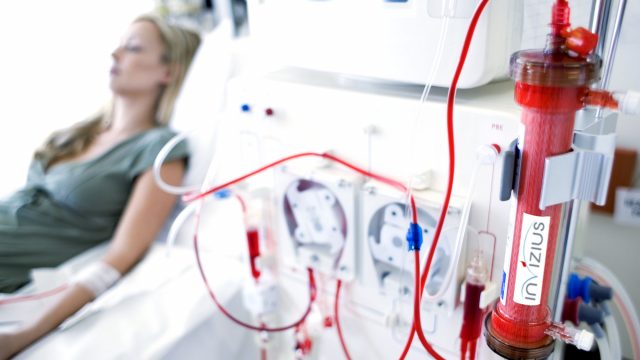 Invizius Awarded Major Biomedical Catalyst Grant to bring Anti-Inflammatory Haemodialysis Treatment to The Clinic
Read more