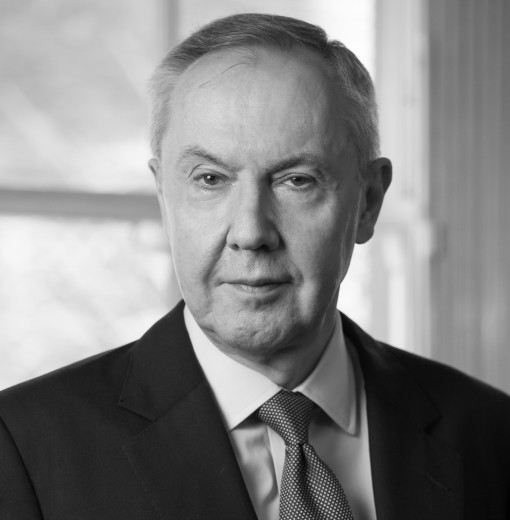 Welcome to our second update of 2022. A period which started with the usual tax year end flurry into the Calculus VCT, and ended with our investment team closing three investments within a week in June.
Calculus has completed initial investments into digital workplace safety app, Notify Technology and Jude Law's Riff Raff Entertainment, whilst completing follow on funding into automatic scheduling company, Rotageek. These investments form part of our diversified VCT portfolio, which has a focus on healthcare, technology and entertainment sectors. The Calculus VCT continues to grow, and we look forward to adding to the portfolio following a successful fundraise, and consistent NAV growth. It is now easier than ever to apply for the VCT using our newly launched online application form.

Across a multiple number of our EIS Funds we have now fully exited Genedrive, which we most recently invested in 2018. It delivered an average of 2.1x return to investors. This follows a successful spell of exits in the last 12 months ending June 2022 – 6 exits delivering an average 2x return.

If you would like to get in touch with our Investor Relations team to discuss your current portfolio or about making a new investment, they would be very happy to assist; 0207 493 4940/ [email protected]
Best wishes,
John Glencross
Calculus Capital News
Venture Capital And Investing In Recessionary Conditions

Francesca Rayneau, Director, Marketing and Investor Relations explores venture capital investing in recessionary conditions.

Find out more here
Meet The Investment Team

Arvind Shandilya, Investment Associate, was recently asked questions regarding his views on the industry, his role at Calculus and his life outside of work.

Find out more here
Calculus VCT's next allotment is 31 August and the deadline for applications is 30 August 4pm.
– Target annual dividend of 4.5% of NAV has consistently been met
Minimum Investment amount £5,000
Buyback scheme at 5% discount to NAV available after 5 years
Dividend reinvestment scheme and monthly standing order available
Learn more about Calculus VCT here
Calculus EIS Fund's next tranche close is 29 July 2022. The Fund offers an opportunity to invest in entrepreneurial businesses with growth potential, across the fastest growing sectors in the UK – technology, healthcare and creative.
Learn more about our EIS Fund here
Portfolio Highlights
Genedrive fully exited for an average 2.1x return
Calculus has delivered a full exit from Genedrive, which was held in both the Calculus VCT and EIS fund, for an average of 2.1x.
Oxford Biotherapeutics grants third exclusive license to Boehringer Ingelheim
Oxford Biotherapeutics grants license to Boehringer Ingelheim which will enable development and commercialisation of antibody products to a novel oncology target.
Scancell to develop TCB Antibodies
Scancell are going to produce and clinically validate T-Cell redirecting bispecific antibodies, a promising new therapeutic to treat cancer.
MADE appoints Wonderhood Studios as European Creative Agency
Wonderhood will be working with MADE to creatively bring the brand's vision to life, giving it a fresh and bold point of view.
Invizius awarded second grant to bring haemodialysis treatment to clinic
The biotech company that develops treatments to suppress unwanted innate immune responses announced a second grant to bring H-Guard, its proprietary priming solution to reduce inflammatory effects of haemodialysis, to the clinic.
Scancell first patient dosed in Modi-1 phase I trial
First-in-human clinical trial in patients with a variety of cancers which has a chance of saving many lives.
New Investments
Calculus invests into Notify
Notify Technology, the fast-growth provider of digital workplace safety, wellbeing, environmental and governance compliance services.
Calculus invests into Riff Raff
Riff Raff is a film and television production company led by Jude Law with an exciting slate of projects
Calculus backs Rotageek with further funding
Rotageek uses cloud-based technology and automatic scheduling to help multi-site businesses manage and schedule staff to meet demand, drive efficiency and reduce costs.
Investor Relations
For more information about any of our funds or to speak to a member of the team please get in touch.