Wazoku
Sector:

Software & Services

Invested in:
Wazoku is a software-as-a-service business providing innovation management software to customers including John Lewis, Ministry of Defence, HSBC and Bristol-Myers Squibb. Wazoku helps organisations transform raw ideas into actionable innovation, with the aim of realising untapped business opportunities, identifying areas for improvement, making operational savings and boosting revenue.

Wazoku's mission is to help companies become every-day innovators and put continuous improvement at the core of their strategic capability. Wazoku has developed a market leading platform and suite of support services to enable firms to innovate at scale. Their core product, Idea Spotlight, is a Global Home for Ideas. It is a customisable off-the­‐shelf solution offering collaborative idea management modules to meet the diverse set of innovation requirements that global businesses have.
Successful innovation requires not only capturing ideas, but also collating, analysing and implementing them. The platform provides the process and structure to capture, evolve, evaluate, develop, measure, select and implement the best ideas from internal or external stakeholders.
Rationale
The idea management market is expected to grow from $421.6m as of 2017 to $1,519.2m by 2022¹ and Wazoku is well positioned to become a global leader in this emergent market segment. Idea management has significant benefits to organisations. Wazoku client Waitrose used 'Ideas Spotlight' in 350 stores, engaging with 60,000 employees. The software has enabled £3.5m in total savings and delivered a 1500% return on investment (ROI).
The funding from Calculus will enable the company to further expand their reach by investing in sales and marketing and continue the development of the product.
Simon Hill, Chief Executive of Wazoku commented "More and more organisations are realising the need to innovate, solve problems and generate new ideas to meet objectives. People are a business's greatest resource when doing so but they also the need the best tools to unlock those ideas. We are excited about being able to reach more potential clients who would benefit from innovation management using the funds from Calculus Capital."
1 Market Guide for Innovation Management Tools
Latest News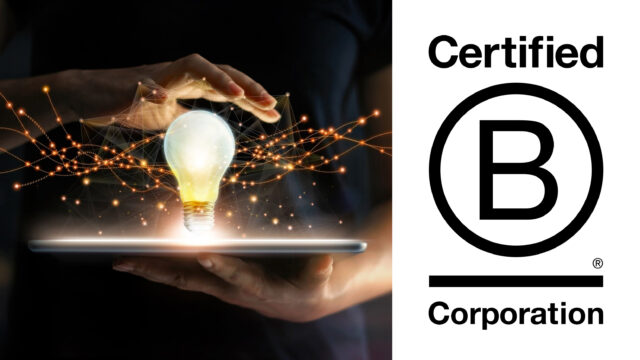 Wazoku becomes one of the world's first innovation companies to achieve prestigious B-Corp recognition.
Read more