Laverock is a Gene Editing induced Gene Silencing (GEiGS) platform, with an ambition to unlock the potential of next generation programmable therapies.
Through the GEiGS platform the company designs adaptive cell therapies, using an entirely new approach, which works by silencing genes of interest and exploiting the cell's natural mechanism to control gene expression. Laverock's portfolio is focused on tissue regeneration and hard-to-treat cancers.
Rationale
Laverock has an exceptional management team, led by CEO David Venables. Calculus backed David's previous venture, Synpromics, which delivered an exceptional return for Calculus investors in 2019. The funding will progress Laverock's programmes in regenerative medicine and immuno-oncology, with a focus on Type 1 diabetes and solid tumour immune therapy.  
Latest News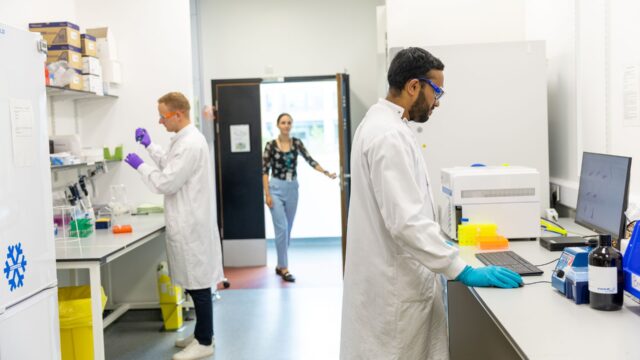 Laverock Therapeutics secures £1m funding via the Innovate UK Investor Partnerships Future Economy programme, supported by UKI2S
Read more